Endorsement
SEIU Illinois State Council Announces Endorsements of Candidates in June Primary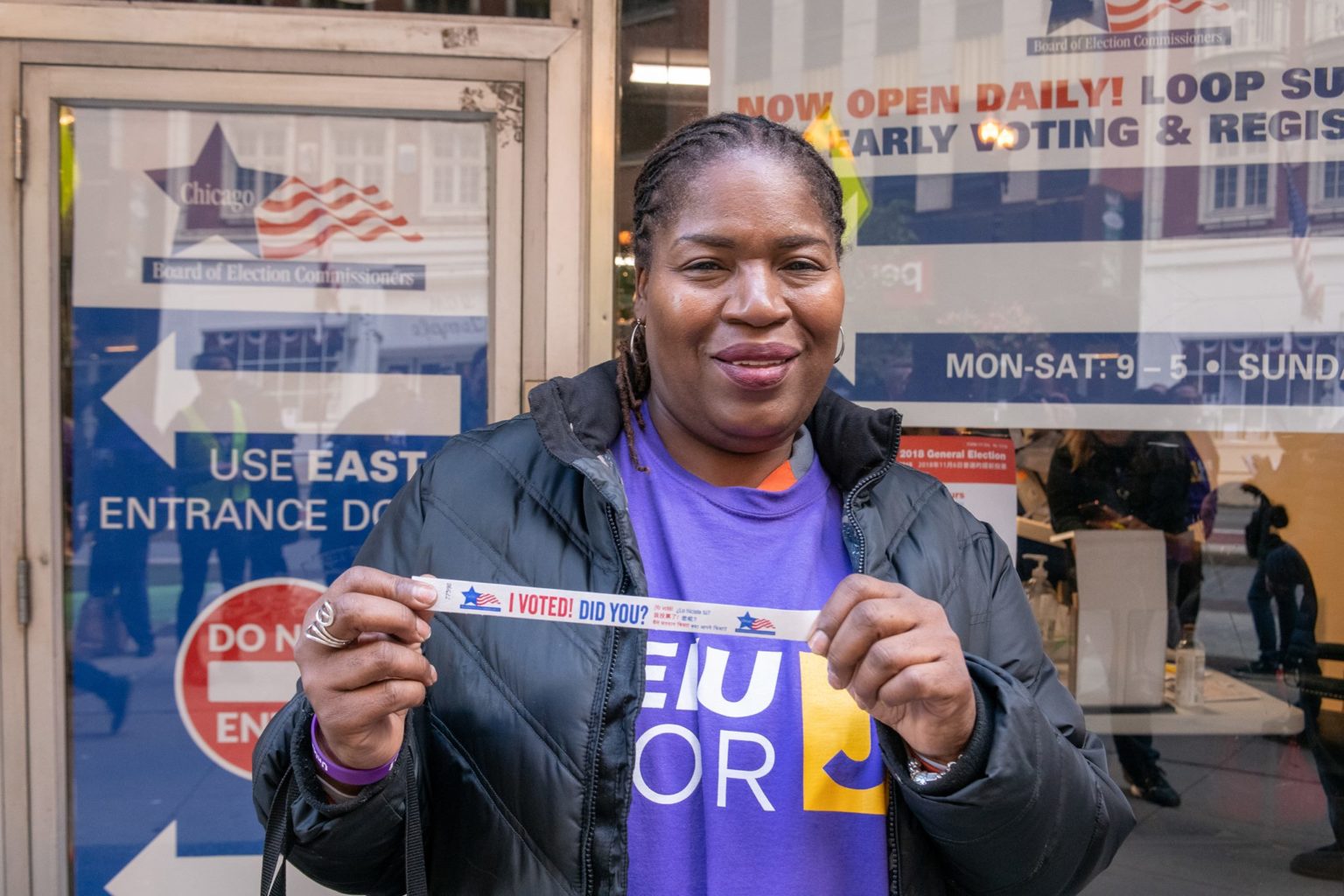 The SEIU Illinois State Council endorses candidates who will fight for issues important to working families
CHICAGO – Over 170,000 janitors, security officers, healthcare and home care workers, public employees and more of the SEIU Illinois State Council announced endorsements in the June 28th Democratic primary. 
The SEIU Illinois State Council is proud to support the endorsed Democratic candidates, who best represent the interests and values of working families in our state. SEIU members have endorsed candidates who will lead on the "Unions for All" agenda where working people, united across racial lines and different backgrounds, can build and hold power with higher wages and affordable healthcare for all. 
"Long before the pandemic, our members were heroes fighting for higher workplace standards and worker and public safety, and essential investments in education, child care, healthcare and social services," said Greg Kelley, the President of SEIU Healthcare Illinois who was sworn in as State Council President in December. "Now we are building on the lessons of the pandemic to partner with elected leaders to create the new normal Illinois needs—an Illinois in which all workers are paid living wages and afforded the voice on the job and respect we all deserve."
"When politicians and their billionaire backers describe the communities we service as criminal, they're really seeking to divert resources for the services we provide. Stoking fear is a strategy to avoid taking responsibility for their decisions. Especially the things they might do for big-money donors like Ken Griffin," said SEIU Local 73 President Dian Palmer. "We are standing with candidates who reject messages of fear and division and who will ensure all our communities get better schools, not more barbed wire, and more jobs, not more jails."
"Together, our members serve Illinois communities through frontline work and our commitment to fighting for working families on the job and at the ballot box. We are pleased to put our support behind a slate of candidates dedicated to standing up for all the working people of the state," said Genie Kastrup, newly sworn in President of SEIU Local 1.
The SEIU-endorsed candidates include:
US Senate:
Tammy Duckworth
US House of Representatives: 
Robin Kelly, 2nd Congressional District
Chuy Garcia, 4th Congressional District
Mike Quigley, 5th Congressional District
Marie Newman, 6th Congressional District
Danny Davis, 7th Congressional District
Raja Krishnamoorthi, 8th Congressional District
Jan Schakowsky, 9th Congressional District
Brad Schneider, 10th Congressional District
Bill Foster, 11th Congressional District
Nikki Budzinski, 13th Congressional District
Lauren Underwood, 14th Congressional District
Litesa Wallace, 17th Congressional District
Illinois Governor:
J.B. Pritzker
Illinois Lt. Governor:
Julianna Stratton     
Secretary of State:
Alexi Giannoulias
Illinois Senate:
Omar Aquino, 2nd District
Robert Martwick, 10th District
Celina Villanueva, 12th District
LaMont Williams, 16th District 
Mike Halpin, 36th District
Illinois House:
 Lillian Jimenez, 4th District
Sonya M. Harper, 6th District
Michael Kelly, 15th District 
Lindsey LaPointe, 19th District 
Michael Zalewski, 23rd District
Curtis Tarver II, 25th District
Will Guzzardi, 39th District
Laura Faver Dias, 62nd District
Kathleen Willis, 77th District
Cook County:
Commissioner Brandon Johnson, 1st District
Commissioner Dennis Deer, 2nd District
Commissioner Monica Gordon, 5th District
Commissioner Sam Kukadia, 9th District
Commissioner Josina Morita, 13th District
Metropolitan Water Reclamation District Yumeka Brown
Metropolitan Water Reclamation District Patricia Flynn
Metropolitan Water Reclamation District Dan Pogorzelski
Metropolitan Water Reclamation District Mariyana Spyropoulos
 ###
The SEIU Illinois State Council represents more than 170,000 working people, including home care and child care providers, security officers, food service workers, janitors, as well as public employees, medical professionals, first responders and social service workers. SEIU members are winning better wages, health care, and more secure jobs, while ensuring that working people, not just the wealthy and well-connected, benefit from today's economy.